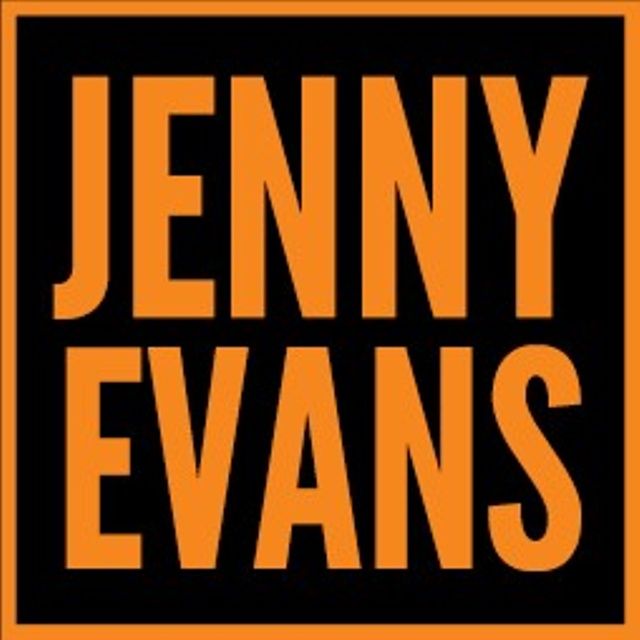 Gain Resiliency To Stress When You Deeply Connect With Your Purpose
When you don't feel quite like yourself...

It's time to reconnect with your purpose so that you can feel happier and fulfilled in your life. 


I'm Ready To Start The Course
You're Not The Only One...
We've been conditioned to believe what success "should" look like... The title. The salary. The house. The family. 
So we work harder and faster and longer- ever chasing and never quite achieving happiness.


The RESULT???

🥱 We're exhausted
😨 We're not happy and fulfilled
✘ We feel like something's missing
I'M GOING TO TAKE YOU ON A JOURNEY TO A LIFE THAT LIGHTS YOU UP

I've been a speaker, certified coach and resilience expert for over 25 years. After having some heartfelt conversations with my audiences, I discovered that so many people from C-suite executives to powerful solo-entrepreneurs are searching for purpose and deeper meaning in their lives. 
That's why I created "Ignite Your Purpose"—to offer a more accessible, convenient and binge-able way for you to experience the same powerful results my clients get. I designed this course to fit easily into your busy lifestyle.
START TODAY
LEARN MY IGNITE YOUR PURPOSE FRAMEWORK AND GET CRYSTAL CLEAR ON:
❮

❮

❮ Your Path ❯

❯

❯
❮

❮

❮ Your Plan ❯

❯

❯
❮

❮

❮ Your Persistence ❯

❯

❯
BY THE END OF THE COURSE YOU'LL:
HOW THIS COURSE IS CHANGING LIVES
Here's How IGNITE YOUR PURPOSE Works
PHASE ONE
CLEAR PATH
Get Clear On:
How to efficiently manage your time to the people and things that matter most

Who you truly are, your values, and what you really need to thrive

What you were meant to contribute to the people and causes you care about
PHASE TWO
CLEAR PLAN
Create an action plan to start living a life that lights you up

Work on the clear system that brings ease to decision-making in all areas of your life

Receive the accountability you need to follow through
PHASE THREE
IGNITE YOUR PASSION & PERSISTENCE
Start taking action from a place of deep inspiration

Instead of "shoulding" all over yourself, you'll find yourself actually doing the things you set out to do. No longer just wishing and hoping

You'll discover a more confident, bold, and courageous version of yourself—playing BIG for the things that really matter
✮✮
✮✮✮


❛❛SHE GENTLY AND DIRECTLY GUIDED ME WHERE I FELT STUCK AND HELPED ME FIND ANSWERS THAT WERE AUTHENTIC TO ME

Each session spent with Jenny is directed and effective. The work we did in just the first month was pivotal to my success. She helped me see some stories I was telling myself, unpack them to see how to move forward.

- Lorrie Bamford
Here's What You Get With IGNITE YOUR PURPOSE
FUN ENGAGING VIDEO TRAININGS
Over 5 hours of video training in bite sized actionable pieces.

These are not your average video trainings. They are high-production quality and bingeworthy. 

Modules use the 20+ years of Jenny's expertise in resiliency.
$4,250 Value
(one-on-one coaching sessions start at $850)
ACTION GUIDE

A fun, interactive Action Guide for you so you can immediately take action and implement what you've learned after every lesson.

Guided exercises that will get you connected to your purpose as you watch the videos.

 
$97 Value
✮✮
✮✮✮
"Jenny is a dream to work with. She's authentic, energetic, and super smart! Her virtual production value is extremely high and clients are blown away by the caliber of the experience. Our client audiences are completely sucked in, learning, and having fun. Jenny's passion for her message is contagious."
- Shelly Sharer
Senior Vice President, Sales
Worldwide Speakers Group
MICRO JOURNAL
Start your day with intention!

The Micro Journal (downloadable PDF) comes with daily journal prompts designed to discover your purpose in just 5 minutes a day.
BONUS #1
EUDAMONIA WELLBEING ASSESSMENT
Eudamonia is a Greek word that refers to the fact that "…wellbeing is not so much an outcome or end state, but a process of fulfilling or realizing one's true nature—fulfilling our potential and living a life of meaning and purpose."

This assessment helps you measure your level of eudaimonia so you can get an honest look at where you're at and easily track your progress.
BONUS #2
ACTION STEP SWIPE FILE
Small steps lead to big results.

19 action-step ideas you can implement right away to improve your life and bring you closer to eudaimonia.
BONUS #3
TOTAL VALUE: $9,147
Claim your copy today for a one-time payment of $297
GET IGNITE YOUR PURPOSE TODAY
Course Side Effects May Include:

➙ A deep sense of purpose
➙ Increased self-trust
A refreshing sense of clarity
➙ A deeper connection to yourself and others
➙ More confidence in decision-making
➙ Greater happiness
➙ Living up to your potential
➙ Feeling more fulfilled
😂
This Course Is For You If:
You're ready to take action towards a more purpose-filled life but don't know what the next step is.

You're looking for a solution that can easily fit into your already hectic life.

You're ready to feel more alive — passionate, excited, and energized!

You don't want to just look successful, you want to feel successful too.

You're ready to take full responsibility for your life and happiness.
This Course Is NOT For You If:
You're content with the way things are.

You're not committed to yourself or your personal growth.

You're not committed to taking action.

You're not ready to take control of your life.

You want to stay in victim mode.
FREQUENTLY ASKED QUESTIONS
What happens after I enroll?
Is there a refund policy?
I've tried similar programs in the past and they didn't work. How do I know this will?
How much time do I need to commit to the program?
How long do I have access to the course materials?