This Assessment Is Exactly What You Need




The True Cost of Stress & Burnout 

LOWER QUALITY WORK
LOSING PASSIONATE TOP TALENT
FEWER IMPORTANT PROJECTS COMPLETED
UNBELIEVABLE AMOUNTS OF ICE CREAM CONSUMED 🥴
According to Deloitte's Workplace Survey:
91% of Respondents Have Unmanageable Stress or Frustration 
70% of Professionals Feel Their Employers Are Not Doing Enough To Prevent Burnout
87% of Respondents Say They Are Passionate About Work... Still 64% Say They Are Frequently Stressed
How do you know if someone on your team is on the verge of burnout?
WITH MY RESILIENCY ASSESSMENT
Most resiliency tests only measure the ability to deal with stress mentally and emotionally. But the physiological responses to stress are critical factors that should never be ignored. The chemical and hormonal responses to stress directly affect the structure of your brain in addition to how it functions, both mentally as well as emotionally.
When you & your team members will gain valuable insights into:
Mental Resiliency Score – Measures productivity, engagement, focus, memory, mental fatigue, and relaxation ability, influenced by stress and its impact on brain access and cognitive abilities.
Emotional Resiliency Score – Assesses engagement, confidence, coping ability, mood states, and decision-making, revealing how stress affects emotions and rationality.
Physical Resiliency Score – Evaluates energy levels, sleep quality, exercise habits, nutrition, and overall physiological well-being, emphasizing the influence of stress on your body.
Their Overall Resiliency Score – Offers valuable guidance on how current behaviors either hinder or enhance resilience, pinpointing areas for improvement.
Discover how this

 assessment delves deeper, addressing the mind-body connection for a comprehensive understanding of Resilience.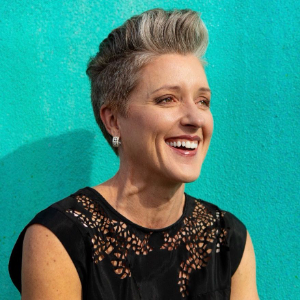 HI, I'M JENNY EVANS
Author, Speaker, Resiliency Expert & Consultant with a transformational, comprehensive approach to resilience.


I know scientifically what stress does to throw you out of whack and what you can do physically and mentally to reclaim wellness in your life!
Resilience isn't about avoiding stress
(cause we all feel it sometimes😬)

It's about bouncing back

stronger

.

Resilience is a skill that can be honed through training, and it all starts with an assessment to see where you are!
The Resiliency Assessment
Alyson Woodard

Director of Executive Development, AT&T
"Incorporating Jenny into our flagship program, raised our game in a way we couldn't have anticipated. There are so many things out of our control in our environment right now, and her message was just what our leaders needed. We could not be more proud to call Jenny Evans our friend and our trusted partner. She has changed our culture for the better and we are forever grateful."
Heidi Guest

Vice President Education, North America, Clinique
"I selected Jenny Evans to work with the entire Clinique North American Sales and Education executives. Though we were fortunate to work with a number of outstanding outside consultants, Jenny was one of the special few who made a lasting impression and directly contributed to the health and productivity of our team.
Based on my experiences, I would not hesitate to recommend Jenny to any organization that wants to boost the performance, health and fitness of every individual on their team."
Stephanie Martinez

COO/CIO, Professional Media Group
"Jenny helped us launch a new initiative to support women who aspire to leadership positions in higher education and we cannot thank her enough for her contribution! Jenny Evans is a game-changing speaker."
Which Option Will You Choose?
Get your copy of the Resiliency Assessment today. Learn your baseline. Improve Your Resiliency Now! 
Ignore what you recently learned and hope that you can become resilient on your own. 
Get burned out, eat ice cream for 7 days, realize that was no bueno, then buy the Resiliency Assessment.
If you are interested in purchasing the Resiliency Assessment in bulk for your team, event, or audience please reach out to us at [email protected]
NOTE FOR LEADERS AND EVENT PLANNERS: At a keynote you receive a report of the current resiliency of attendees showing strengths and areas for improvement.